Surviving the Festive Season: my top tips!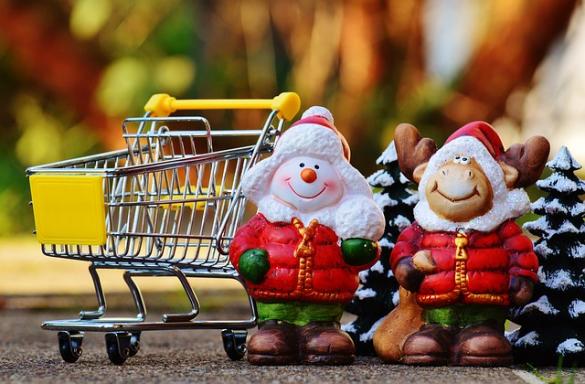 The festive season, also known as the "silly season" by some, can be a bit of a nightmare to health, stress levels, the budget and general sanity!
Here are some of my tips to survive the season with your health and stress levels intact:
STICK TO YOUR HEALTH ROUTINE
Keep up with your basics that you do each day.  That may be drinking plenty of water, regular exercise, daily mindfulness practice, and lots of veges (hopefully all of them!).  Whatever your regular healthy habits are, keep going – they will stand you in good stead.
STAY HYDRATED
Drink plenty of water – always!  Be particularly mindful of this as it warms up (if you are in summer here in Aus), if you are spending more time outdoors, and drinking more alcohol than usual.
DON'T GO TO FUNCTIONS STARVING!
We all know that if we are starving, we are far more likely to eat too much.  The food at events is typically not particularly healthy, so it is a recipe for disaster!  Have something healthy, light and nourishing before you go so that you are not tempted to gobble everything in sight!
TAKE A HEALTHY OPTION
If you are invited to a function and are asked to "take a plate" (for those non-Aussies, that means take a plate of food, as in "bring-and-share"), take something that you know is healthy that you can eat and feel good about.
DRINK WATER IN BETWEEN ALCOHOL
An oldie, but a goodie.  If you are having drinks, make sure you drink a glass of water between each alcoholic beverage.  And have a big glass of water before bed.
OVER-INDULGING
Choose one day where you over-indulge, be it with food and/or alcohol.  Then be moderate on all the other days.  You can still enjoy yourself!
ON THE DAY
Eat a healthy satisfying breakfast, with good protein and fat.  Drink plenty of water.  Eat your veges, rather than substituting them for roast potatoes.  Get a bit of exercise…and then enjoy!!
MENTAL HEALTH
If you know it will be difficult for you, please have a plan in place to manage as best you can.  Make arrangements with friends, and let someone know how you feel.  If you prefer to spend the time alone, arrange to call someone if the going does get tough.  Have a list of a few people you can call handy, should you need.
KEEP TAKING YOUR SUPPLEMENTS
Yes, keep taking your supplements regularly, and consider some extra liver and digestive support if you feel some over-indulgence coming on, despite my wise words!  Contact me if you want the best liver support for you.
DETOX
Book in for a detox in the New Year, and clear any effects of the festive season from your body.  A detox is a great way to break any naughty habits that have crept in, and will leave you feeling energised, sleeping well, and back to a healthy routine.  I love to do a detox in the New Year, although typically I do mine in February when school goes back, as I find it easier when the routine is "more routine"! 
BUDGET
It may be a little late for this tip, but make a budget for gifts and food, and stick to it.  There is nothing like financial stress to take the gloss off what should be a fun time.  If you have a large family, do a secret santa, so you are only buying one gift.  Remember whatever you buy small children, they will like the box best! 
CHARITY
Remember that there are others that have very little, and that lack may make this a tough time of the year.  If you are able to, donate to charity.  Miss 7 and I do a spring clean of her room before Christmas, and she has to choose a couple of toys to pass on to charity.  It teaches children a valuable lesson, and also makes way for new toys.
WISHING YOU ALL A VERY MERRY CHRISTMAS, AND A HAPPY AND HEALTHY NEW YEAR!
If you would like to improve your health in the New Year, then please book an appointment.
Contact me on 0431917728