TESTING FOR PYRROLE DISORDER: What you need to know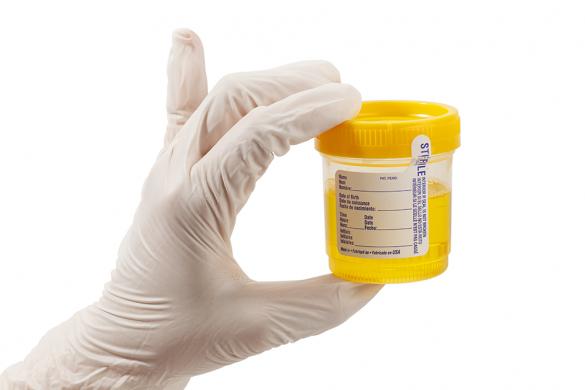 If you want to be accurately tested and treated for pyrrole disorder (also known as mauve factor, pyroluria, kryptopyrole), there are some things you should know before getting tested and starting treatment.  If you don't want the nitty, gritty, scroll down to the SUMMARY at the end!
WHAT IS PYRROLE DISORDER?
Briefly, when our body makes haemoglobin (part of your blood), one of the by-products is something called pyrroles.  We all produce pyrroles, but some people produce too many.  Pyrroles are bound to zinc and vitamin B6 to be excreted from the body, so people with too many pyrroles become deficient in these nutrients.
Stress, illness and growth spurts can cause an increase in pyrroles.  There is a strong genetic tendency to having pyrrole disorder, and it seems more common in Celtic people.
HOW DO I TEST FOR PYRROLE DISORDER?
Testing for pyrrole disorder (PD) requires a urine test (as excess pyrroles are excreted in the urine).
CAN I DO THE URINE TEST AT HOME?
NO!  There are some labs that are happy to send you a home kit, but I strongly advise against using them.  Pyrroles die quickly in the presence of UV light, so you will likely get a false negative result.  You need to go to a lab which has special lights for the urine collection (which you do in total privacy).  The urine then also needs to be quickly frozen and transported on dry ice to the testing laboratory.  It is important to use a reputable laboratory for testing, and one that makes use of the correct collection facility.  I use Applied Analytical Laboratories (AAL).
IS THE COST OF THE URINE TEST COVERED BY MEDICARE?
The urine test for pyrroles is not covered by Medicare and has to be paid for privately. 
DO I NEED TO PREPARE FOR THE URINE TEST?
Stop taking supplements containing zinc and vitamin B6 for 5-7 days before testing. 
You will need to book an appointment with the collection lab.  Get an appointment for first thing in the morning.
The urine needs to be collected in the morning, but must

not

be the first void (wee) of the day.  It is suggested it be the second wee of the day, but it is ok if it is the third or even fourth. 
Drink a glass of water 45 minutes before your appointment time so that your bladder is full.  It is best not to be over/dehydrated. 
Avoid testing when you are menstruating, and book your appointment for a few days after menstruation.
CAN OTHER FACTORS AFFECT THE RESULT OF THE URINARY PYRROLE TEST?
YES!
Extensive use of

laxatives

can lower the pyrrole result.
Current

antibiotic

use can lower the pyrrole result.
Blood in the urine will give a very high result, so do not test during menstruation, with a urinary tract infection, or prostate cancer.
If you are

undermethylating

, that will lower the pyrrole result (undermethylation is a topic for another day, but we test for it by testing whole blood histamine – more on that below).
DO I NEED FURTHER TESTS BEFORE STARTING TREATMENT FOR PD?
In order to work out the correct treatment plan, some blood tests are also needed.  Blood tests give a complete picture of what your copper:zinc ratio is.  We also test caeruloplasmin, a protein in the blood that transports copper.  Think of it as the taxi for copper.  If there is not enough taxis for the copper, there is more copper floating about in your blood causing symptoms.  This has an impact on treatment.  In addition, it is important to know if you are over or undermethylating, as this will affect treatment. (Methylation is a chemical process in the bodies that is important for many functions including detoxification.  I won't go into it here, but yours may not be doing quite the right thing and need sorting out as part of the treatment process.)
MY DOCTOR SAYS MY BLOOD RESULTS ARE FINE – DOES THAT MEAN I DON'T NEED TREATMENT?
Your doctor may give you your results and tell you they are fine, as the results all appear to be within range.  We do not look at each result in isolation, but calculate ratios and free copper – these are the results that are important, and often out of range despite the individual results being within range.  So please take your results back to your naturopath or a practitioner who specialises in pyrrole disorder.
IS THE COST OF THE BLOOD TESTS COVERED BY MEDICARE?
The blood tests are all Medicare rebatable.  In other words Medicare will pay for them if they are requested by a doctor.  I find most doctors will now agree to do these tests if I write and request them. 
WHAT ABOUT TESTING FOR CHILDREN?
If your child is old enough to produce a urine sample, and if the symptoms warrant it, I would recommend doing the urine test.  In terms of blood tests, I would use my discretion on a case-by-case basis.  We may need to work on symptoms, and then get bloodwork done if the child is not responding as expected.  If the child is really young, or bloodwork is not an option, we can do a hair tissue mineral analysis.  This will give us tissue storage levels of minerals, rather than what is circulating in the blood, so it is quite different, but it can be useful to give an indication of what is going on.  Hair testing is often useful down the track in treating for pyrrole disorder anyway, as a prolonged deficiency in zinc may have allowed for a build-up of toxicity, which should also be dealt with.
SUMMARY
Testing to see if you have PD is done via a urine test.
The urine should be collected at a collection lab, not at home.
There are factors that can affect the results.
Blood work should be done to determine accurate treatment.
If bloodwork is a problem for a child, or if the child is too young, a hair tissue mineral analysis may be useful.
ALWAYS SEE A PRACTITIONER WITH EXPERIENCE AND KNOWLEDGE OF PYRROLE DISORDER FOR DIAGNOSIS AND TREATMENT.
If you would like to know more about pyrrole disorder, please download a copy of my free ebook:
https://perthnaturopath.com.au/e-books/pyrrole-disorder-e-book/
If you know anyone who suffers from mental health conditions, anger issues, or has a child with behavioural problems, or you yourself feel you may be struggling with some of these symptoms, contact a naturopath or integrative doctor who treats pyrrole disorder – it may well be the missing piece of the puzzle that makes all the difference to your health and that of your family.
If you would like to make an appointment or have a chat, please contact me on:
0431917728 or jackielowater@bigpond.com, or
https://www.perthnaturopath.com.au/contact/
To learn a bit more about me:
https://www.perthnaturopath.com.au