BUSTING STRESS and OVERWHELM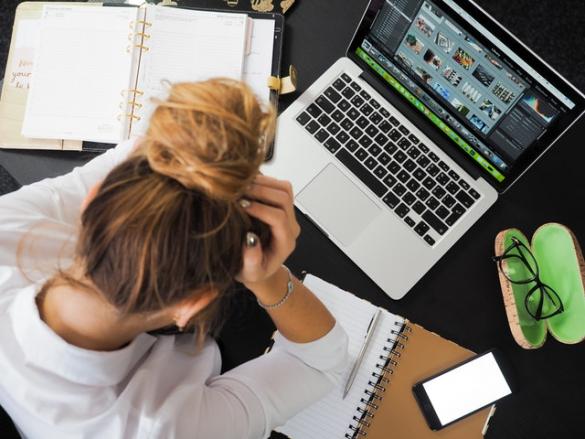 WE ALL NEED SELF-CARE, BUT WHAT IS SELF-CARE?
Self-care, a commonly used term, is important for reducing and managing stress.  Most people think of self-care as bubble baths, candles and massages.  I believe self-care falls into 2 categories:
Looking after yourself on a day to day basis, and doing the "boring" things like planning what you will eat, eating healthily most of the time, and scheduling your time, giving priority to things like exercise and relaxation.

Bubble baths, candles, reflexology and massage, etc!
To get both types of self-care right, the following simple daily hacks can be really helpful to reduce stress and overwhelm:
SCHEDULING JOY and TIME FOR NOTHING

Don't just fill your schedule with work, grocery shopping, dentist appointments, and housework.  Make sure you also schedule time for exercise and doing something for you that makes you happy.  Every day!  It does not need to be a lot of time.  Put aside 10 minutes a day to start, and do something that makes you happy, or nothing at all.  Keep this appointment with yourself as if it were a dentist appointment.  Do it early in the day and prioritise it.  I actually get up a little earlier each day to do just this.  My day is better for my daily top up.

PLANNING and BATCHING

Don't just think in your mind that you will do something.  Plan it into your schedule.  Allocate the time to get it done.  Batch things too.  Wherever I can, I cook once and eat twice at least.  If you are making soup, put aside a little more time and cook a lot.  Freeze some.  It is better use of your time, and who doesn't love just pulling something out of the freezer and not having to cook at all some days? 

DEEP BREATHING

When we are stressed, we don't breathe properly.  The only way our nervous system gets to calm down without other interventions, is when we sleep, and breathe properly.  If you are feeling stressed and overwhelmed, take a few minutes to breathe deeply into your belly and chest.  Breathe in slowly, pause at the top, and exhale slowly. Repeat 20 times if you can.

LEARN TO SAY NO! 

How often do you agree to things you would rather say No to?  If it's a maybe, it's a No!  If you feel that sinking sense of reluctance, you can always tell someone you will get back to them.  That will give you time to find your strong No.  You don't need to give a reason.  Give it a try – I assure you people rarely ask why you have said no!

TAKE TIME OUT FOR YOU…ALONE! 

Take time for yourself, where you are not a partner, parent, employee or carer.  Just be you, reconnect with you, and remember what you like and value.

DO THINGS THAT MAKE YOU HAPPY

As adults we can start taking things a little too seriously, especially if we are stressed.  Plan things that are fun.  Renew an interest in a hobby.  Include family and friends.  LAUGH.  Sometimes it really is the best medicine!

1 MINUTE TIP

I read this tip in an article, but unfortunately cannot credit the article, as I have no idea where it was now.  However, it stuck in my mind, and I find it really helpful…As a busy mum and naturopath, I find small jobs can pile up, and things like filing can accumulate and become a monstrous task.   With the ONE MINUTE TIP, this happens a lot less…basically, no matter how busy you are, if something will take one minute or less, just do it then.  Have a bill to file away?  Just do it, rather than adding it to the pile.  Ever since I read this I have been doing this.  If I go to put something aside, I ask myself if it will take less than a minute…and if so, I just do it quickly.  I confess I am not perfect at it, but my pile of filing is no longer a monster that needs a task force to manage!  What is one simple task that you tend to put off, that will probably only take a minute to do

BUSTING OVERWHELM

When we have this big list of things to do, either in our head, or on list, we can easily feel overwhelmed.  Create a MASTER list of everything that needs doing.  I have a work list and a home list.  Then on a daily basis, make a to-do-list from the master list.  Only put on today's list those things that are most important, and what is achievable.  A list that is never going to be done today is immediately overwhelming.  The master list gives you comfort that nothing will be forgotten, and takes away the overwhelm of a huge list.  Don't give yourself a hard time if you don't get through it. 

THE THINGS YOU NEVER GET TO!

The things on the list you never get to – if they are not important, ignore them!  If they are, or are weighing you down, pick a few and set aside one hour, and then smash them out; or choose 6 that will take less than 10 minutes each.  You will feel better for it.
I hope these little day-to-day hacks will help you feel less overwhelmed, and a bit more in charge of your time and schedule, and therefore less stressed.
AND NOW?
TAKE ACTION!! 
Knowing things is great, but it is never going to help if you don't take action, and actually do something.  Please pick the one you will be most helpful to you, and start doing it today!  When it is a habit, pick the next thing.
FREE EBOOK
For more information on stress, the effects on our body, and other stress-busting tips (including everyone's favourite – dark chocolate!), please download my free ebook on Stress:
https://perthnaturopath.com.au/e-books/e-book-stress/
If you need help with managing stress, please contact me
on 0431917728